Research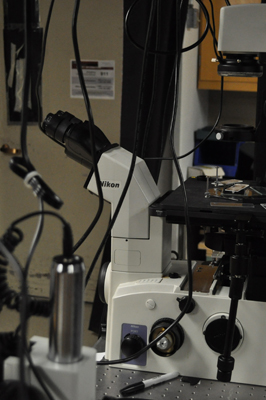 Retinal imaging
We develop novel retinal imaging system to study early metabolic variation and retinal pigment epithelium dysfunctions to achieve early diagnosis and better understanding of ischemia-driven retinopathy and age-related retinal degeneration. We have a unique tool, referred to as photoacoustic ophthalmoscopy (PAOM), to measure retinal oxygen saturation with a high accuracy. When combining PAOM with spectral-domain optical coherence tomography (SD-OCT), the retinal metabolic rate of oxygen can be quantified. We further combine PAOM with autofluorescence scanning laser ophthalmoscopy (AF-SLO) and fluorescein angiogram (FA) for more comprehensive retinal imaging.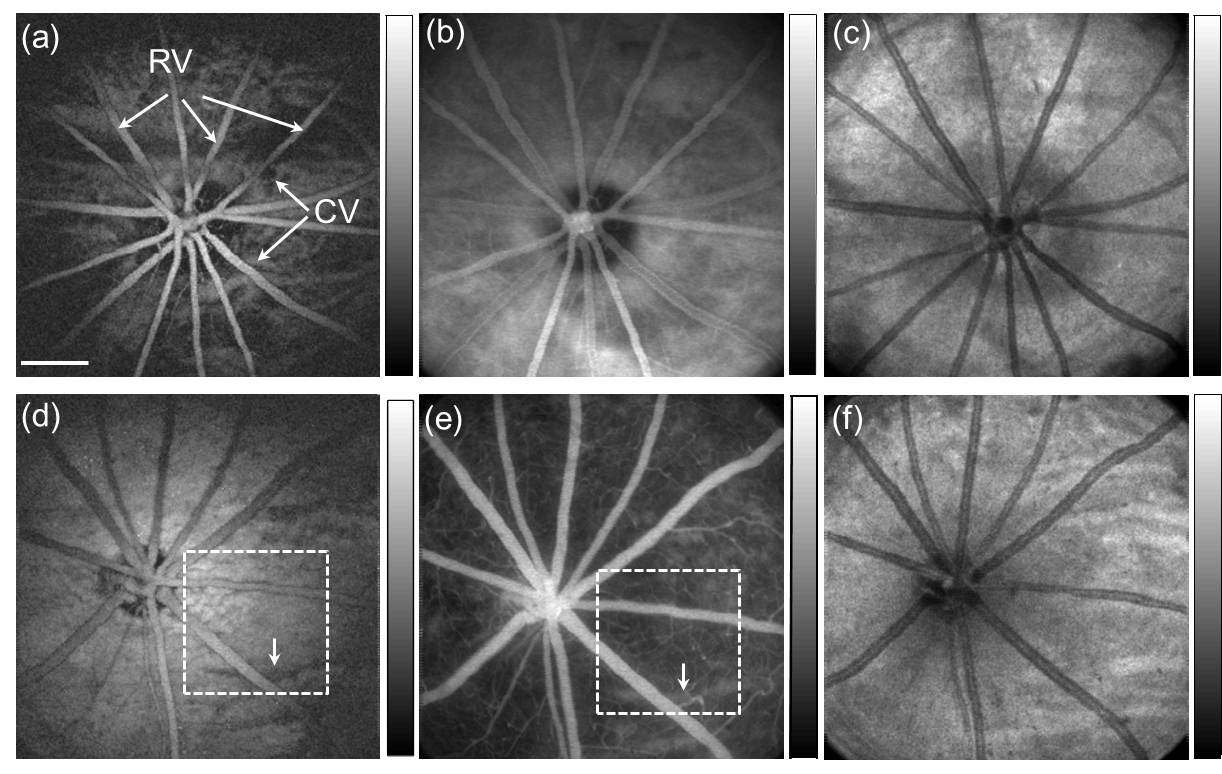 In vivo multimodal retinal imaging of an albino rat (top row) and a pigmented rat (bottom row). Panels (a) and (d) are PAOM fundus images, panels (b) and (e) are FA-SLO images; and panels (c) and (f) are en face SD-OCT images. RV: retinal vessels; CV: choroidal vessels. Bar: 500 µm.
Novel microscopy
We are interested in new microscopic technologies for multiple contrasts, higher imaging speed, and super resolution. More to come.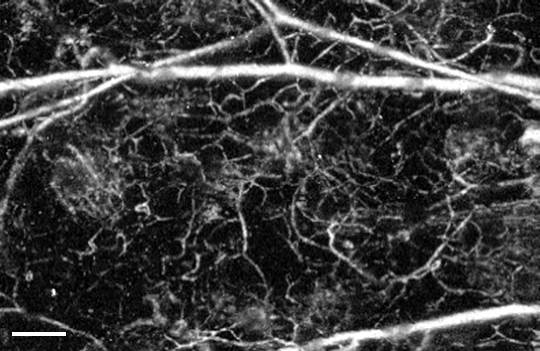 Micro vascular network imaged by photoacoustic microscopy in a mouse ear.
Monte Carlo modeling of photon transport
Novel image processing technologies
Using Monte Carlo simulation, we try to understand the fundamental limits of existing optical imaging technologies such as funds photograph based retinal oximetry. We are also interested in new image processing methods for quantitative information extraction, better segmentation, and faster reconstruction. More to come.
Translational research
Our goal is to make PAOM available in the clinics and to develop new SD-OCT algorithms for better disease diagnosis. More to come.
Research Sponsors
Current
Past